Vacation destination… Moses Lake?
Yes, you read that right. I'm tired of hearing Moses Lake referred to as "Moses Hole" or, worse yet, "the armpit of Washington." It's an undeserved reputation, especially since there are far more desolate places in our state that don't have the benefit of a beautiful coastline and sunshine for two-thirds of the year.
And not only is Moses Lake a great vacation destination (you may remember I blogged about an Ebel family reunion held there several years ago), but it's loaded with history as well. Let's begin with the most obvious question…who is Moses Lake named for? The answer is not who you might think. From the city's website:
"The City of Moses Lake, Moses Lake and Moses Coulee were named for Columbia-Sinkiuse tribal leader Chief Moses (1829-1899). For centuries the tribal peoples camped along the shores of Moses Lake collecting roots and the eggs of waterfowl…

"Moses Lake, originally platted as Neppel in 1911, gave birth to a highly profitable lakeside orchard industry. However, growth of the tiny town was limited by battles over water rights and the withering effects of the Great Depression….

"Undeterred by hard times, the 300-some residents worked together to improve life in Neppel. Several local businessmen formed a commercial club which influenced the construction of Highway 10, Washington's Sunset Highway, ending decades of isolation. The club also organized support for the budding Columbia Basin Irrigation Project and Grand Coulee Dam. The town, newly incorporated as Moses Lake in 1938, became the fastest growing community in Washington State."
That's just a snapshot of the history that lives in Moses Lake. Dig deeper and you'll find not only great places to visit with the family but also amazing local stories that deserve to be told.
One such story is that of George Russell and the legacy he left behind. Just shy of twenty years after incorporation, George decided what Moses Lake needed was a bowling alley, and in 1957 the Russell family cut the ribbon on Lake Bowl. Ten years after that, George was changing Washington State liquor laws to allow patrons of his bowling alley to take their beers to the lanes with them.
This is the part of the story where I interject that I've bowled in some terrible, run-down, filthy, stinky old bowling alleys in small towns across Washington…and Lake Bowl is absolutely nothing like that!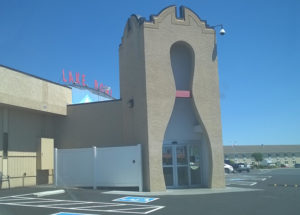 While unassuming from the outside, the Lake Bowl of today is a brightly-lit, clean and fun family establishment that George's children and grandchildren have built upon and expanded over the years. In addition to the bowling alley, Lake Bowl boasts a large arcade room for the kid-gamers as well as an attached casino for the adult-gamers (Papa's Sports Lounge). There's also a restaurant, bar and hotel – the Ameristay Inn & Suites – that are all owned and operated by the Russell family.
My experience at the Ameristay Inn & Suites was positive on all fronts. Not only is it a reasonably-priced alternative to the hotels just off I-90 but it holds its own in the friendliness and cleanliness department. I was pleased to see the indoor pool from the lobby without being overpowered by the smell of chlorine (as often happens in similar establishments).
The front desk staff was nice, parking was ample and the room was more than adequate. In fact, it's called the Ameristay Inn & Suites because the upper-end rooms have a jetted tub in the living area. The complimentary breakfast included sausage, eggs and waffles, and the coffee was fresh. Overall, I'd stay there again without hesitation on my next trip to Moses Lake.
And I say to Moses Lake and not through Moses Lake because there is enough to do in town to make a destination vacation out of it. Between the Moses Lake Museum and Art Center, a free cultural experience in the heart of the city, and the dozens of waterfront enjoyment opportunities, such as fishing, swimming, boating, and more, Moses Lake is a great place to get away and relax.

If relaxing with a cold beverage in your hand is what you have in mind, the Russell family has something for you there, too. Washington's latest award-winning brewery is called Ten Pin Brewing and it's right on the same property as the inn, bowling alley, casino, restaurant, and lounge. Are you starting to see the brilliance?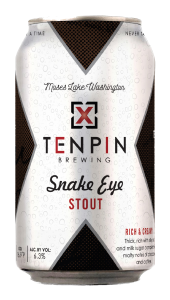 Ten Pin Brewing, named after the number of pins you knock down in bowling (or possibly the actual 10 pin, far-right in the pin setup pyramid), recently took home five silver medals at the 2017 Washington Beer Awards. Here were the winners:
Snake Eye Stout in the Sweet/Cream Stouts category (I tried it…it's really good!)
Angle Amber in the American Amber Ales category (I sampled this one too…another strike by Ten Pin)
Bowler's Biere De Garde in the Belgian and French Farmhouse Ales category
Groove Pineapple Wheat in the Fruit Wheat Beers category
Barrel Aged BeWILDering B in the Wood and Barrel Aged Beers category
Not only are nearly all their beers on tap at the Ten Pin tap house attached to Lake Bowl, the brewery building is on site as well, practically guaranteeing the freshness of this local libation. And if that isn't enough enticement to whet your whistle, consider this a bonus fact for your next round of Washington State trivia:
The CEO of these five acres of family fun is none other than B.J. Garbe, Moses Lake native and former Seattle Mariners catching prospect.
Garbe was selected fifth overall in Major League Baseball's 1999 draft by the Minnesota Twins, and later played in the Mariners' and Marlins' organizations. While he never made it to the bigs full-time and cashed out after seven seasons, he did learn the difference between what he thought he liked and what he truly loved.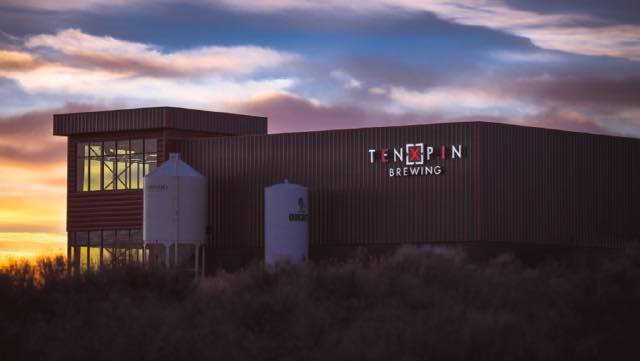 Now, alongside sales manager Sam Russell – great grandson of George Russell – and head brewer Jim Madden, B.J. and company are hard at work brewing award-winning beer in Ten Pin's 7,500- barrel facility. All indications are that this up-and-coming Washington craft brewery is destined for great things, and you can get in at the ground floor by booking your next destination vacation in Ten Pin Territory.