Remembering Bud Holland. He flew B-52s.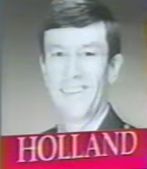 Today is June 24, 2014. It was on this date twenty years ago that my next-door neighbor crashed one of the biggest, most powerful aircraft ever built into a nuclear storage facility, leaving his kids fatherless and his wife a widow.
With more than 5,000 flight hours under his belt, U.S. Air Force Colonel Bud Holland took his last flight on this day in 1994.
I was 19, home from Washington State University for summer break and working at KXLY News. I worked the early morning shift and was leaving work around 10 or 11 when the call came across the police scanner. Possible plane crash near Fairchild Air Force Base. A few minutes later, reports that it was one of the B-52 Stratofortresses still stationed at the base. We knew the annual air show was coming up that weekend, and speculated about a training accident. We sent some photographers, but couldn't fully grasp the magnitude of what happened until the footage started coming back to the newsroom.
At first, it was nothing but minute after minute of thick, black smoke, fire coiling up from hotspots in the wreckage and dozens of emergency vehicles surrounding a charred tail section. It was all that remained of the once-crowning achievement in America's Cold War arsenal. After the flames were finally doused and the investigation began, it soon became clear that all four crewmen had died in the horrific crash…and it was all caught on videotape (warning…this is video of the actual crash).
The newsroom erupted in a frenzy of activity. Having just worked a full shift, I was on my way out the door and decided there wasn't much I could do to help anyway. I hopped on my motorcycle and headed north, back to our home in the Fairwood neighborhood of north Spokane. When I turned the corner onto Elmwood Street, I saw half a dozen of our neighbors standing outside the Holland's house next door to ours. I waved as I drove by and pulled into our driveway. Upon entering, I told my mother about what had happened that morning but she already knew. And she told me that Bud was flying that plane.
Bud and Sarah Holland were the parents of Heather, a year younger than I, and Meg, a year younger than my little brother. They were the first people we met when we moved into the neighborhood in 1988, and we spent many a summer together in the community pool behind our houses and just as many winters attacking each others' forts with snowballs. Our driveway had a basketball hoop embedded in the concrete, and the Holland girls would frequently stop by for a game of HORSE or Around the World.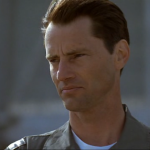 One time in particular, I remember Bud coming over to collect his girls before the family headed out to eat. He had injured his forearm in some frightening way, and it was held together by a plastic medical brace with a dozen metal pins punching through his skin and screwed into his bones. It was terrifying to look at, but the man acted like it was an everyday occurrence. He was always nice to us boys – nicer than I would be raising teenage girls – and I remember thinking how much he reminded me of Chuck Yeager. Well, the Chuck Yeager character played by Sam Shepard in The Right Stuff.
He was also the caretaker of the community pool nearly in our backyard. We, along with the Hollands, were closer in proximity to the pool than any other of the neighbors on the three streets that utilized it, and we often felt like it was ours. There were many evenings we'd be eating dinner in the sunroom and could see Bud closing up the pool for the evening. When I was old enough, I took a part-time job closing up the pool as well and it was Bud who showed me how to do everything…check the PH levels and add chemicals when necessary, scoop the dead bugs and leaves out, pull the cover over the pool and reel it back up again in the morning. He really seemed like a nice guy and a good dad.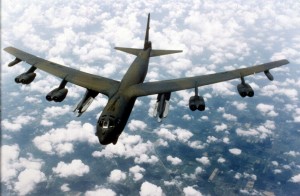 When the crash investigation concluded, I was introduced to a much different version of Bud Holland in the media. Arthur "Bud" Holland, was apparently known for being a "hotstick" pilot who enjoyed pushing aircraft beyond their operational limits. In his last flight, Bud was found to have lost control and the aircraft stalled, fell to the ground and exploded. Holland, Lieutenant Colonel Mark C. McGeehan, the 38-year-old copilot, Lieutenant Colonel Kenneth S. Huston, the flight's 41-year-old radar navigator, and 41-year-old Colonel Robert E. Wolff, acting as safety observer, were all killed instantly. (Source: HistoryLink.org…a great article on this story. Be sure to check it out)
The subsequent investigation concluded that the chain of events leading to the crash was primarily attributable to three factors: Holland's personality and behavior, USAF leaders' delayed or inadequate reactions to earlier incidents involving Holland, and the sequence of events during the aircraft's final flight. The crash is now used in military and civilian aviation environments as a case study in teaching crew resource management. It is also often used by the U.S. armed forces during aviation safety training as an example of the importance of compliance with safety regulations and correcting the behavior of anyone who violates safety procedures. (Source: Video description from above)
Footnote: It wasn't until I read the HistoryLink article cited above that I learned beneath near the wreckage of Col. Holland's B-52 on that fateful day was a top-secret underground storage facility for nuclear weapons. Can you imagine what might have happened? (Thanks to reader, Ileana, who pointed out that there was apparently an area of restricted air space on the other side of the tower from the crash site and it is presumably under that space that the storage facility is located.)