Campbell's Resort has something for everyone
Does the idea of sunning yourself on a white sand beach listening to gentles waves lap against the shoreline sound appealing to you? Or are you more of a traveling foodie (a trudie?) who loves discovering gourmet quizine in the most unlikely of places? Maybe you're a history buff looking to learn more about the past while enjoying the present. Whoever you are, Campbell's Resort on Lake Chelan is for you.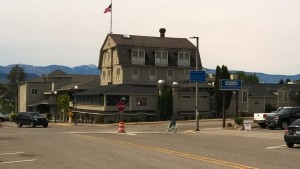 Nestled at the southern tip of Lake Chelan, a serpentine recreational hotspot in north central Washington, Campbell's first opened its doors to the public in 1901. Having purchased the property three years prior from a man who boasted that he had "sold a sand dune to a sucker for $400," C.C. Campbell and his wife Caroline were determined to be the destination for pioneers, tourists and teamsters alike.
C.C. soon passed the Chelan Hotel – as it was first known – to his son, Arthur, a WWI veteran. Later, Arthur passed it to his sons, Dan and Art, veterans of WWII, who grew the business over the next 30 years. In 1989 Art's son, Arthur III, and Dan's son, Clint, assumed management of Campbell's Resort. Art III's sons, Tom and Eric, are now deeply involved in day-to-day operations of the hotel making it one of – if not the – only 114-year-old, continuously-operated hotel in Washington to remain in the same family.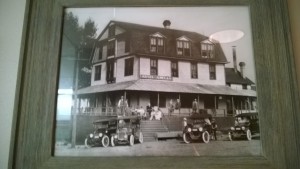 And the history of the property doesn't end there. What was once the entirety of the Chelan Hotel is now Campbell's Resort's Pub and Bistro, having been reimagined and repurposed to become one of the best restaurants in Chelan. And having sampled the food myself, I'd be willing to bet that it's likely one of the best in all of central Washington.
After checking in and being briefed on the resorts numerous amenities by the friendly and professional desk staff, guests are directed to their room in one of five buildings on the eight-acre property. For their recreation, Campbell's features the River Room Spa, two large outdoor hot tubs, two outdoor pools, a conference center, a fitness center, an electric vehicle charging station, a beachside bar, more reclining deck chairs than you can count, boat moorage, beach and water volleyball courts, and of course Lake Chelan itself, with private lake access for guests on a 1,200 foot beach.
Who could ask for more?
Since the town of Chelan has numerous shopping and museum opportunities, coupled with its proximity to a number of wineries, Campbell's Resort at Lake Chelan is a perfect destination getaway at an affordable price. It offers a rare find in today's society…something for everyone, with which everyone will be well satisfied.