So much history, so little time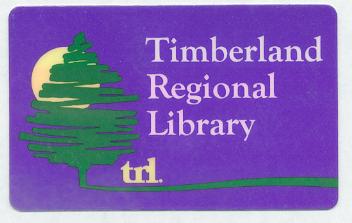 So I went to the Lacey public library last weekend because it's free and Parker loves to visit. Usually, I supervise him playing in the children's area or – more recently – help him with the computer learning games. Incidentally, I never imagined that a three-year-old could successfully operate a graphic user interface…but who knew? He already has the library's high score on Clifford's Day Out. Anyway, after my wife finished returning his old books and collected a dozen new ones I decided it was my turn to look around. My topic? Washington state history.
Turns out there is an entire section of the Lacey library devoted to Washington State and Pacific Northwest history. Funny thing is, it's waaaaaaay in the back, in the last aisle where the teenagers make out. Okay, I made that part up. But it's quite a hike from the entrance to my intended section.
Literally, as I walked in to the asile and realized I was in the right place (damn Dewey Decimal System got me all mixed up again), the lights in the library flickered and a voice on the public address system informed patrons that the library would be closing in five minutes and to bring your books to the checkout desk NOW. Having just arrived, I ignored the warning and began perusing the books on our beloved state.
There were, of course, many books on specific cities in the state and lots more books on the western United States in general. As I realized a quick scan wasn't going to cut it (you can't, after all, judge a book by its cover!), the lights flickered once again and a more irritated voice on the PA system announced that the library was now closing. Crap. I grabbed about eight of the most interesting books I could find and headed toward the checkout desk, where my wife and son were waiting impatiently.
The good news is that whatever I grabbed in my haste to get out of there turned out to be a rich and exciting history of the people, places and events of our great state. I've already gone through three of the smaller books and – should the Legislature decide NOT to make us work on Sunday – am anxious to crack open the bigger, pictorial history books. My goal is to identify a single historical place or event that I can travel to in a weekend and then learn as much as I can about it before taking my family there to show them. You can expect to see more of the Washington, Our Home, videos once the legislative session ends and I have my weekends to myself again. In the meantime, I'll be boning up on my Washington state history…a fantastical and fascinating read that for whatever reason is thoroughly keeping my interest. Stay tuned…