Exotic hunting? Just head north
Washington has a special trait that it shares with only nine other U.S. states, and that is sharing a land border with Canada. While that sometimes leads to concerns about border security, it also forces the two countries – and states, specifically – to foster good working relationships with each other. This can be evidenced in Washington by the enhanced driver's licence…a relatively new way to cross from the U.S. into Canada and back into Washington State without requring the purchase of a full passport.
Since its inception, thousands of hunters have taken advantage of this ease of passage as they head north to look for big game to bring home. In British Columbia, hunters can find all kinds of animals including grizzly bear, black bear, moose, mule deer, whitetail deer, cougar, and lynx just to name a few. There are even large packs of wolves that live in B.C. whose territory runs into northeastern Washington. They can't be hunted on our side of the border just yet, but in Canada they're fair game.

There are hundreds of outfitters offering hunting packages in beautiful British Columbia, but Opatcho Lake Guide Outfitters is one that specializes in big game hunting adventures. Sitting on the shores of the sparkling Opatcho Lake full of rainbow trout, Opatcho Lake Guide Outfitters has access to a surrounding forest where grizzly bears creep behind every corner. Hunters taking advantage of their packages are counseled by trained guide outfitters every step of the way and can appreciate the ambiance of the rugged outdoors while still enjoying home cooked meals, hot showers and even a sauna.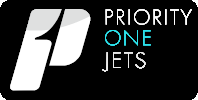 Many other outfitters offer packages to hunt big game around the world, including Africa, Mexico, Iceland, and Mozambique. To check out some of these outfitters, please visit 5 Exotic Hunting Excursions Around the World from Priority One Jets.
Thanks, and happy hunting!