The Ellis Island of the Columbia
We've all seen those grainy, black and white films of immigrants packed shoulder to shoulder on steamships pouring into America in the early 1900s. You can see them pass the Statue of Liberty and watch as they file out of the ships and into the long lines awaiting them before they are permitted entry into the United States. But we often overlook the fact that scenes like this were taking place all over the country…not just in New York. In fact, from 1899-1938 one of those places was at Knappton Cove on the Columbia River, right here in Washington State.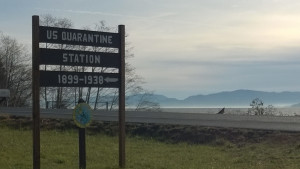 There are dozens of things to see and do on the Lewis and Clark Trail Highway in southwest Washington (see here and here for just a few examples), but surely one of the most unique lies just south of a tiny berg called Knappton on the bank of the Columbia River. There, you'll find the Knappton Cove Heritage Center, a museum and interpretive site dedicated to the 39 years the area spent as a U.S. Public Health Quarantine Station. The mission of the Knappton Cove Heritage Center is to promote, interpret and preserve the history of the historic U.S. Columbia River Quarantine Station – a National Historic Site – with an emphasis on the role of the U.S. Public Health Service.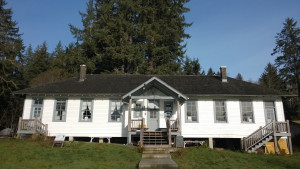 Buildings on the site were used to quarantine immigrants carrying diseases such as bubonic plague, yellow fever, cholera, smallpox, and typhus just to name a few. Without stations such as those like Knappton Cove, the U.S. – and Washington State in particular – may have suffered through an even greater battle against these deadly diseases in the early part of last century.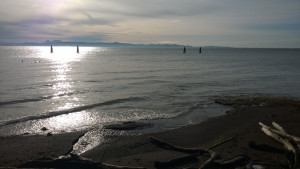 The main building faces the river, and when the tide is right you can see the tips of pilings extending far out into the Columbia. Those pilings once supported a wharf used to dock ships and unload passengers for inspection. It's a fascinating bit of Washington history that could easily be overlooked, so be sure to check the tour schedule or call ahead for an appointment to visit.